Are you looking to build a gaming PC under 60000 rupees? We have created this guide on building a gaming PC which can handle games at 1080p Ultra graphics pretty easily. If you are looking for even cheaper gaming pc builds, consider checking out our other pc build guides.
Best Buy links of all the components.
Optional:
1. Processor: AMD Ryzen 5 3600 3rd Generation Processor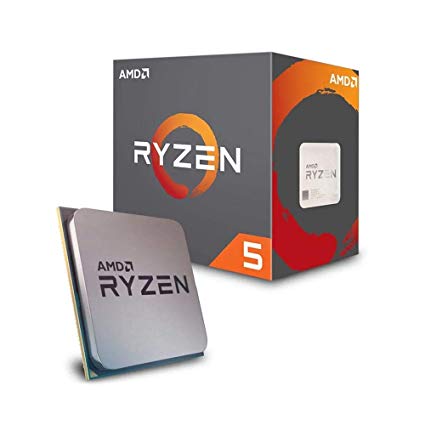 For this build, we are going for the AMD Ryzen 5 3600 which is a 3rd generation processor. Ryzen 5 is the best processor for budget pc builds. You get better performance at a much lower price. Moreover, the processor comes unlocked, so you can further overclock this processor too. Overall, great value for the money processor. The technicals are given below.
Technical Details:
| | |
| --- | --- |
| Cores/Threads | 6 Cores 12 Threads |
| Frequency/Clock speed | Base 3.6 GHz Max Boost 4.2 GHz |
| Socket Type | AM4 |
| Ram Type | DDR4 |
| Cache Memory | 32 Mb |
Buy on Amazon
2. GPU: Gigabyte Radeon RX570 4GB GDDR5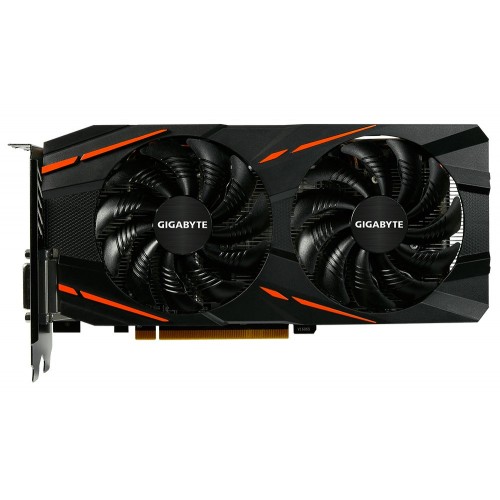 For the graphics card, we chose the Gigabyte Radeon RX570 graphics card. The reason for choosing this particular graphics card is that for this budget, it's a very capable graphics card. It also has customizable RGB. You can download the RGB fusion software to change the RGB in this thing. This is a 4GB variant with GDDR5. 4GB is well enough to play some heavy games at good frames. You can also go for cheaper options if you want to compromise with the RGBs but the price won't be much different.
Buy on Amazon
3. Motherboard: MSI B450 Tomahawk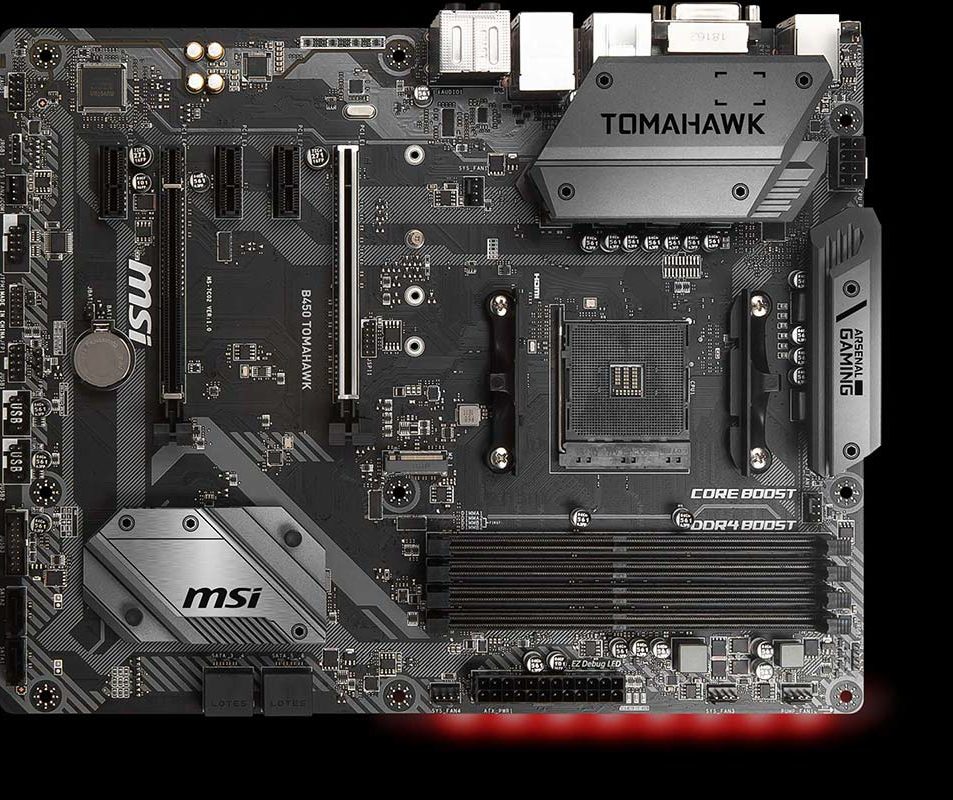 The MSI B450 Tomahawk is the motherboard we chose. It comes with BIOS updated so our Ryzen 5 3600 works perfectly fine. It supports DDR4 RAM and has 4 RAM slots in total. It supports up to 64 GB RAM. It also has an M.2 slot which is useful if you want to upgrade to faster storage options in the future. and it also has RGB on the motherboard which will look very good with our build. It also supports better VRMs (Voltage Regulator Modules) which are essential is overclocking the CPU or GPU. So yes, with this motherboard, you will also be able to overclock the CPU.
Buy on Amazon
4. RAM: Corsair Vengeance LPX 16GB DDR4 Memory
For this build, we are going for total 16 GB (8GB*2) DDR4 of memory which is more than enough. Considering the price, the RAMs are absolutely worth the money. The clock speed is 3000 MHz. Again, depending on your budget, you can opt for more or less RAM but we recommend 16GB RAM for this budget.
Buy on Amazon
5. PSU: Corsair VS550 550W Power Supply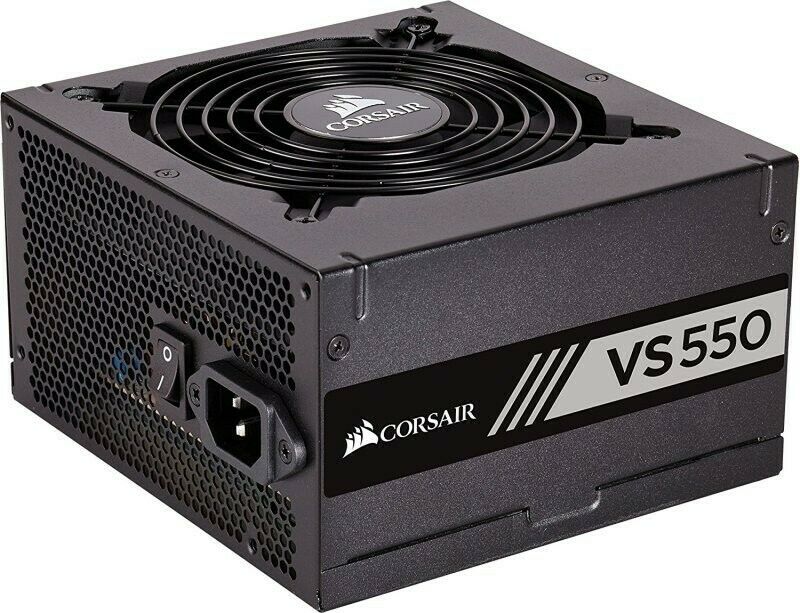 For the PSU, we are using the Corsair VS550 which is a 550W Power Supply. The main features of this power supply are that it is power efficient and runs very cooler thanks to the 120 mm fans it has.
Buy on Amazon
6. SSD: Western Digital 240GB SSD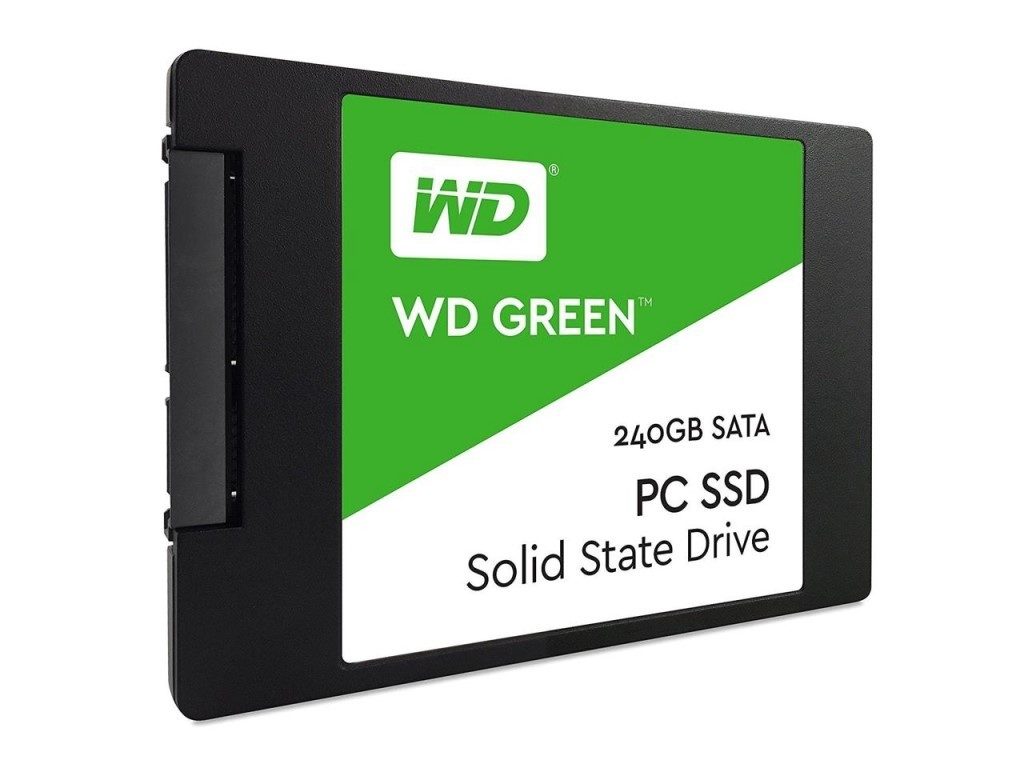 Solid State Drive or SSD can really improve a machine's performance. Though this component is optional but it is recommended to have one because it makes quite a lot of difference in performance. This right here is a 240GB capacity SSD. There are also smaller capacity and bigger capacity SSDs available if you want. The sequential read speed can be up to 540 MBps and sequential write speed can be up to 465 MBps. So yeah the speed is way faster than a hard disk.
Buy 120 GB SSD
Buy 240 GB SSD
Buy 480 GB SSD
Buy 1 TB SSD
7. HDD: Western Digital 1TB Hard Drive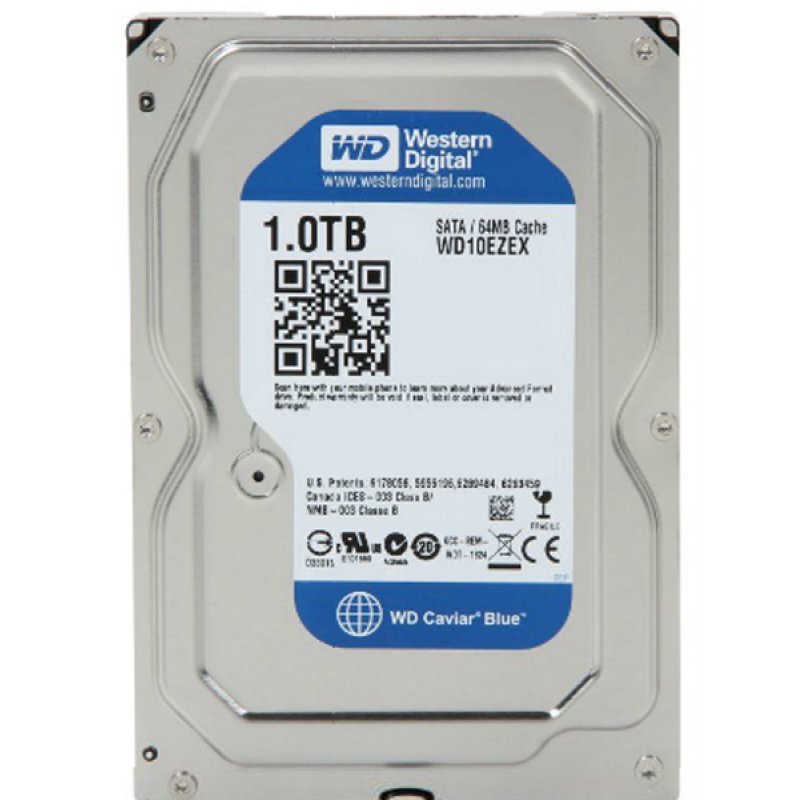 If you are using a higher capacity SSD, then you probably don't need a hard disk. You can even use an old hard disk if there's one lying around but make sure it's a good hard disk because a bad hard disk can degrade a PC's performance. This is Western Digital's 3.5″ 1TB 7200 rpm hard disk. It has a 64 Mb buffer cache. You can use any hard disk of your choice.
Buy 500GB HDD
Buy 1TB HDD
8. Cabinet: Ant ESports Mid Tower Gaming Cabinet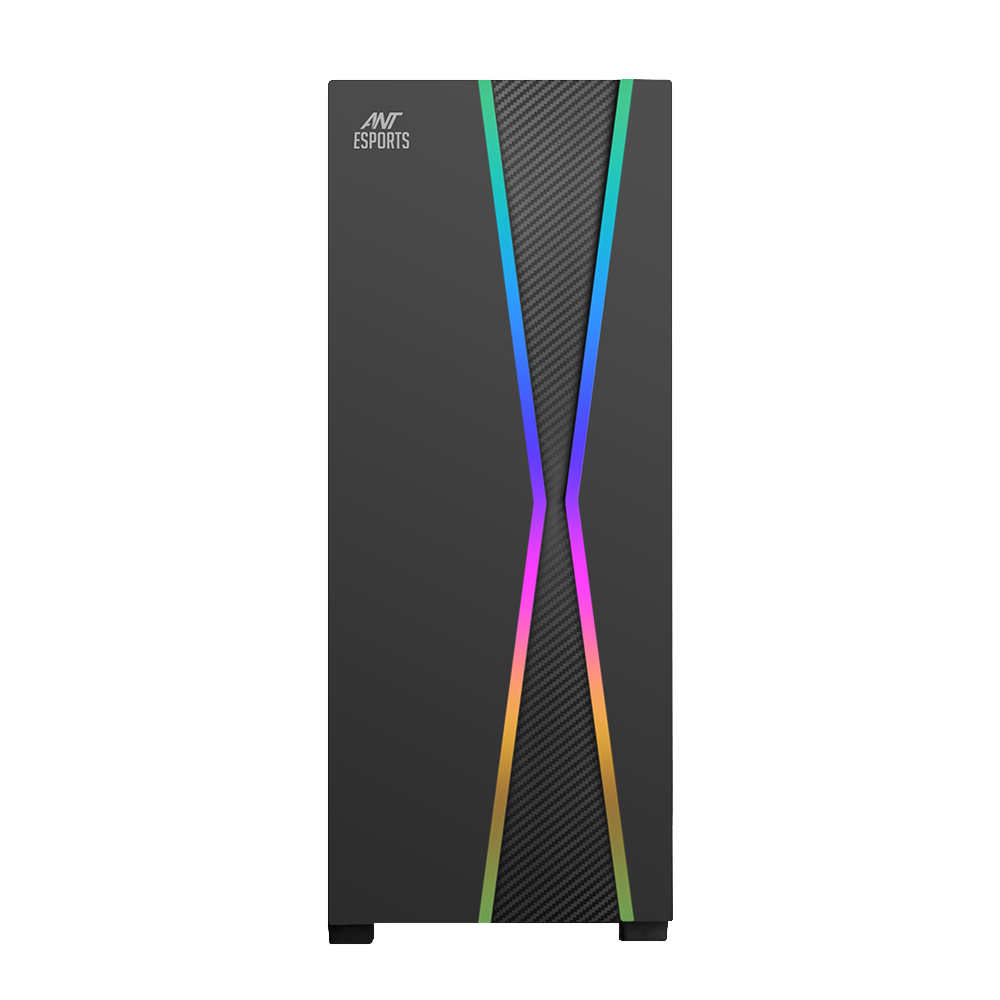 Lastly, for the cabinet, we have chosen a very beautiful cabinet from Ant ESports. The cool thing about this cabinet is that it has customizable RGB at the front and an RGB fan at the rear which completes the gaming desktop look of our build. In the front panel, it also has a USB 2.0 port, a USB 3.0 port, a headphone jack, a mic input, a card reader and a button to toggle RGB light effect. The cabinet is made from Acrylic and has a transparent tempered glass on the side. Definitely check out the cabinet.
Buy on Amazon
9. WiFi and Bluetooth
The motherboard doesn't come with a built-in WiFi or Bluetooth module. So, if you want, you can buy those separately which doesn't cost much.
Buy WiFi Module
Buy Bluetooth Module
So, we conclude our guide on building a gaming PC under 60000 rupees. If you have any queries/suggestions feel free to contact us by visiting our contact page or you can directly email us at contact@reviewradar.in Happy Gaming!