Best Smartphones Under Rs. 15,000 – (August 2020)
Looking to buy the best smartphone under Rs. 15,000? Well, you should definitely check out this article. We have created a list of the best smartphones that you can buy under Rs. 15,000 right now.
Note: The prices of the smartphone may vary depending on when you are reading this article. You can turn on our website notifications or sign in to our newsletter form so that you can get notified whenever we post a new article.
1. Redmi Note 9 Pro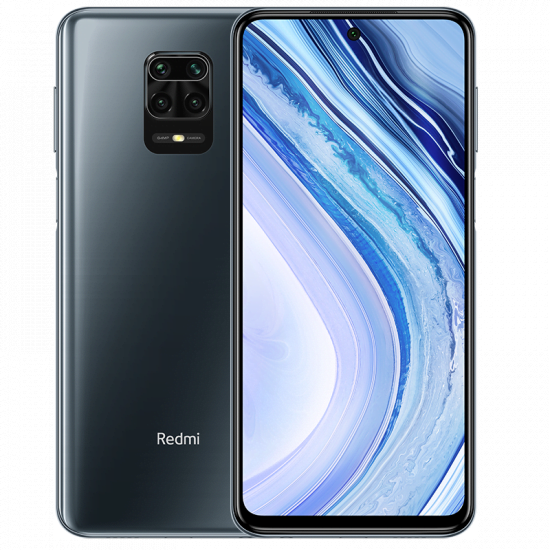 | | |
| --- | --- |
| Display | 6.67″ FHD+ 60Hz Display |
| Processor | Qualcomm Snapdragon 720G  |
| RAM/ROM | 4|64 |
| Battery/Charging | 5020mAh with 18W fast charging |
| Rear Camera | 48MP (primary) + 8MP (ultra-wide) + 5MP (macro) + 2MP (depth) |
| Front Camera | 16MP |
| Sensors | Gyroscope, Infrared, Proximity sensor, Accelerometer, Ambient light sensor |
| Dimensions | 16.6 x 0.9 x 7.7 cm |
| Weight | 209 g |
| Price | ₹ 13,999 |
Buy on Amazon
2. Realme Narzo 10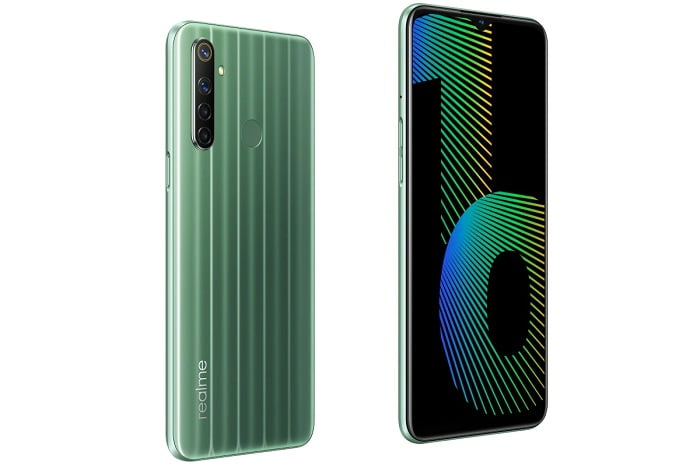 | | |
| --- | --- |
| Display | 6.5″ HD+ 60Hz Display |
| Processor | MediaTek Helio G80 |
| RAM/ROM | 4|128 |
| Battery/Charging | 5000mAh with 18W fast charging |
| Rear Camera | 48MP (primary) + 8MP (ultra-wide) + 2MP (macro) + 2MP (depth) |
| Front Camera | 16MP |
| Sensors | Magnetic Induction Sensor, Light Sensor, Proximity Sensor, Gyro Meter, Acceleration Sensor |
| Dimensions | 16.44 x 0.9 x 7.54 cm |
| Weight | 199 g |
| Price | ₹ 11,999 |
Buy on Flipkart
3. Realme 6i
| | |
| --- | --- |
| Display | 6.5″ FHD+ 90Hz Display |
| Processor | MediaTek Helio G90T |
| RAM/ROM | 4|64 |
| Battery/Charging | 4300mAh with 30W fast charging |
| Rear Camera | 48MP (primary) + 8MP (ultra-wide) + 2MP (macro) + 2MP (depth) |
| Front Camera | 16MP |
| Sensors | Magnetic Induction Sensor, Light Sensor, Proximity Sensor, Gyro-meter, Acceleration Sensor |
| Dimensions | 16.21 x 0.96 x 7.48 cm |
| Weight | 191 g |
| Price | ₹ 12,999 |
Buy on Flipkart
4. Redmi Note 9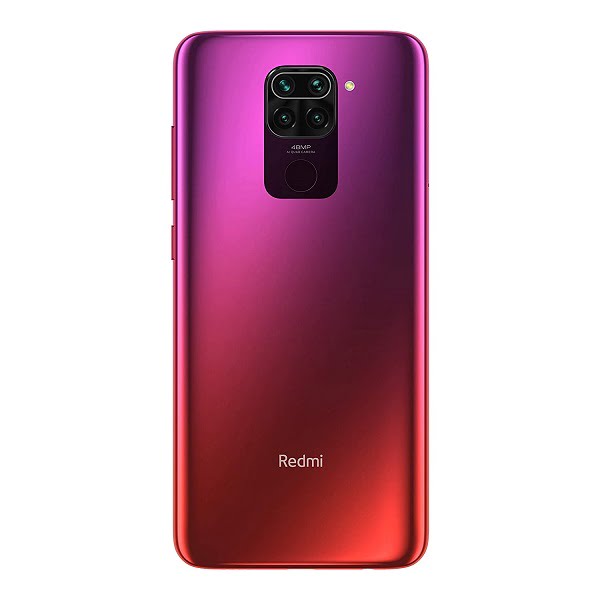 | | |
| --- | --- |
| Display | 6.53″ FHD+ 60Hz Display |
| Processor | Mediatek Helio G85 |
| RAM/ROM | 4|64 |
| Battery/Charging | 5020mAh with 22.5W fast charging |
| Rear Camera | 48MP (primary) + 8MP (ultra-wide) + 2MP (macro) + 2MP (depth) |
| Front Camera | 13MP |
| Sensors | Gyroscope, Infrared, Proximity sensor, Accelerometer, Ambient light sensor |
| Dimensions | 16.1 x 0.9 x 7.7 cm |
| Weight | 200 g |
| Price | ₹ 11,999 |
Buy on Amazon
5. Samsung Galaxy M21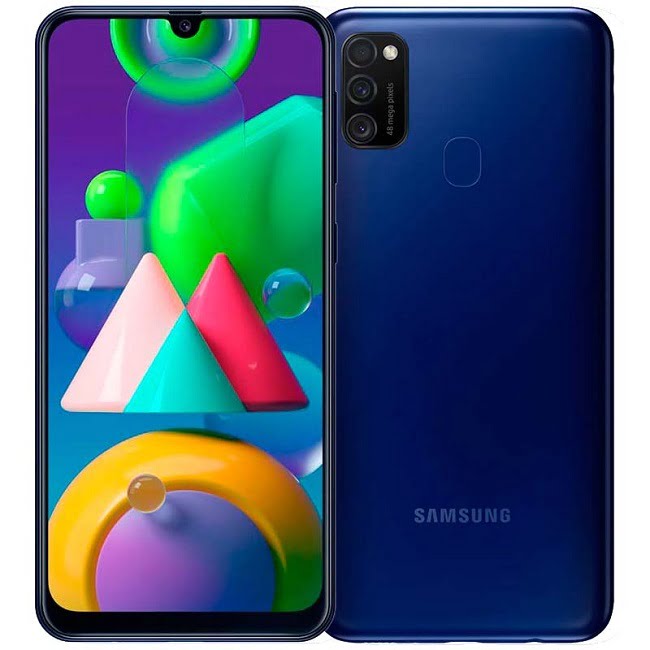 | | |
| --- | --- |
| Display | 6.4″ FHD+ 60Hz Super AMOLED Display |
| Processor | Exynos 9611 |
| RAM/ROM | 4|64 |
| Battery/Charging | 6000mAh with 15W fast charging |
| Rear Camera | 48MP (primary) + 8MP (ultra-wide) + 5MP (depth) |
| Front Camera | 20MP |
| Sensors | Accelerometer, Proximity Sensor, Virtual Light Sensing |
| Dimensions | 15.9 x 0.9 x 7.5 cm |
| Weight | 186 g |
| Price | ₹ 13,999 |
Buy on Amazon
6. Realme 6
| | |
| --- | --- |
| Display | 6.5″ FHD+ 90Hz Display |
| Processor | MediaTek Helio G90T |
| RAM/ROM | 4|64 |
| Battery/Charging | 4300mAh with 30W fast charging |
| Rear Camera | 64MP (primary) + 8MP (ultra-wide) + 2MP (macro) + 2MP (depth) |
| Front Camera | 16MP |
| Sensors | Magnetic Induction Sensor, Light Sensor, Proximity Sensor, Gyro, Acceleration Sensor |
| Dimensions | 16.21 x 0.96 x 7.48 cm |
| Weight | 191 g |
| Price | ₹ 14,999 |
Buy on Flipkart
7. OPPO A9 2020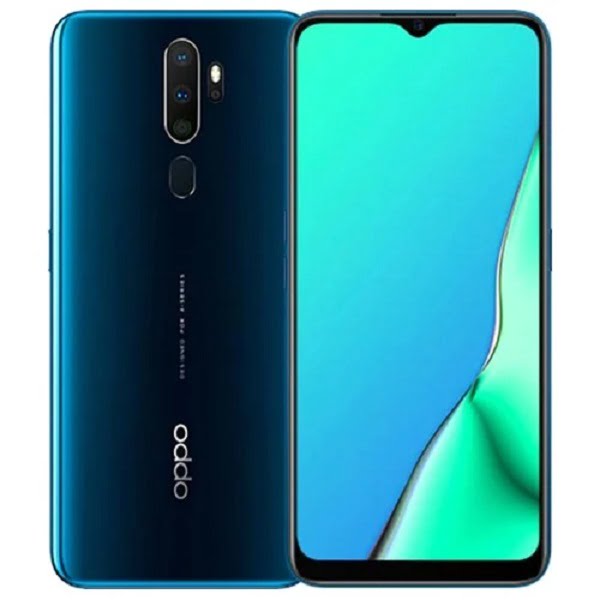 | | |
| --- | --- |
| Display | 6.5″ HD+ 60Hz Display |
| Processor | Qualcomm Snapdragon 665 |
| RAM/ROM | 4|128 |
| Battery/Charging | 5000mAh with 18W fast charging |
| Rear Camera | 48MP (primary) + 8MP (ultra-wide) + 2MP (mono) + 2MP (depth) |
| Front Camera | 16MP |
| Sensors | Light sensor, Proximity sensor, Accelerometer, Gyroscope |
| Dimensions | 16.4 x 0.9 x 7.6 cm |
| Weight | 195 g |
| Price | ₹ 14,990 |
Buy on Amazon