Best RTX PC BUILD UNDER 80K!
Nvidia introduced there new RTX 2060 graphics card for "budget pc builds" and the new ray tracing technology. The new graphics cards are very powerful with AI and real-time ray tracing. So, we thought of making a PC build guide with the new RTX series graphics card for gaming!
This build is going to be under 80000 rupees. All the best buy links are given and you can check out the build parts on amazon. Remember, the price may fluctuate depending on the time you are reading this review. So, let's begin.
Optional:
1. Processor: AMD Ryzen 5 2600x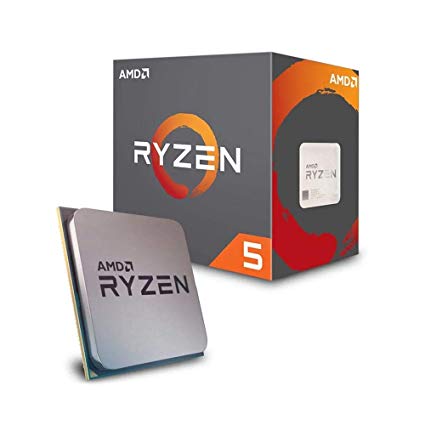 For this build, we are going for the AMD Ryzen 5 2600x which is comparatively an old processor but it's still a very powerful and popular processor among gamers. As our aim is to build a cheap but powerful RTX pc, this processor seems to be the best. The processor is unlocked so it can be overclocked but it is highly recommended to use a better cooler instead of the stock cooler that comes with the processor. The technicals are given below.
Technical Details:
| | |
| --- | --- |
| Cores/Threads | 6 Cores 12 Threads |
| Frequency/Clock speed | Base 3.6 GHz Max Boost 4.2 GHz |
| Socket Type | AM4 |
| Ram Type | DDR4 |
| Cache Memory (L3) | 16 Mb |
Buy on Amazon
2. GPU: ZOTAC GeForce RTX 2060 GDDR6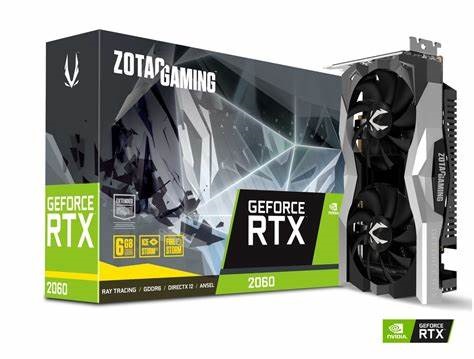 As for the GPU, we are using the Zotac's GeForce RTX 2060. Now, this is an excellent GPU for the price. If you can crank up the budget, you can also go for the RTX 2060 Super which increases the performance by 20%. But for the most part, the normal 2060 will be more than sufficient for this build. This is the 6GB variant with the new GDDR6 memory. This graphics card is also compatible with NVIDIA G-SYNC. It has 3 DisplayPort 1.4 (4096×2160@60Hz) so you can connect multiple displays simultaneously. Overall, a perfect graphics card for this build.
Zotac RTX 2060
Buy on Amazon
INNO3D RTX 2060 Super
Buy on Amazon
3. Motherboard: GIGABYTE B450 AORUS Elite
The GIGABYTE B450 AORUS Elite is an excellent motherboard for the price. It has almost everything you need. It is an atx motherboard with dual-channel RAM configuration, M.2 drive, RGB headers, and a beautiful looking motherboard. Overclocking is possible on this board. The only thing that is missing on this board is Bluetooth and wifi. Though you can buy wifi and Bluetooth cards from a local shop at a very cheap price.
Buy on Amazon
4. RAM: G.SKILL Ripjaws V 32GB (2 x 16GB) DDR4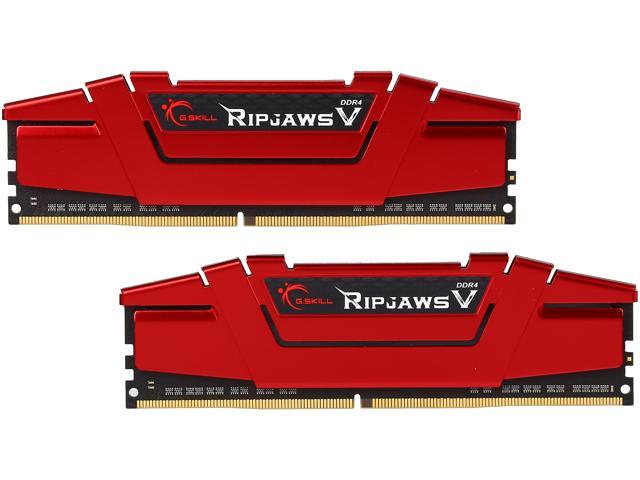 For the RAM we are going to use G.SKILL's Ripjaws V. Each stick is a 16GB. We will be using 2 sticks of 16GB RAM in the dual-channel configuration for better performance. It's a 2400 MHz DDR4 memory with Ripjaws heat spreader built to decrease the temperature. You can use less or more RAM depending o your budget but use it in a dual-channel configuration (16GB – 2 x 8GB, 64GB – 2 x 32 GB, ..).
Buy on Amazon
5. PSU: Corsair VS 650W
For the PSU, we will need a 650W power supply. We recommend the Corsair VS 650W but you can use any power supply of your choice though it is highly recommended to go for a good power supply.
Buy on Amazon
6. Kingston 250GB NVME M.2 SSD
Now, to improve the overall performance of our pc and better boot speeds, we are going to use an NVME SSD. As our motherboard supports m.2 drive, we can take advantage of that by putting a nvme SSD. The NVME drives are much faster than regular hard drives. Though if you are on a tight budget, you can always go for a SATA III SSD but an SSD or an NVME is highly recommended.
Kingston NVME SSD
Buy on Amazon
Western Digital 240GB SATA III SSD
Buy on Amazon
7. Hard Drive: Seagate Barracuda 2TB HDD
Now to store all the games and movies, we are definitely gonna need a big hard disk. This is a 2TB Seagate hard drive. You can use any capacity hard drive you like but make sure to check the read/write speeds.
Buy 1TB Hard Drive
Buy 2TB Hard Drive
8. Cabinet: Cooler Master Box MB511 RGB
For the cabinet, we are recommending you the Cooler Master Box MB511. The cool thing about this cabinet is that it comes with 3 x 120mm RGB fans pre-built. The case is future-proof meaning you can also connect a 240mm radiator if you opt for better cooling. It has tempered glass on the side and front. The cabinet is well built. The LED color of the fans can be changed through the RGB header in the motherboard. Definitely a cool case to checkout.
Buy 1TB Hard Drive
We hope you like our PC Build guide. If you have any suggestions/questions, feel free to contact us by visiting our contact page or you can email us at contact@reviewradar.in Happy Gaming!