It's been a while since we have updated our PC building guides and it's for a reason. The prices of graphics cards did not make any sense because of their high demand and scalpers scalping away the graphics cards. But now things are coming back to normal and the prices of graphics cards are coming down to earth as well. So we have decided to update our 80K build guide.
This build is going to be under 80000 rupees. All the best buy links are given and you can check out the build parts on amazon. Remember, the price may fluctuate depending on the time you are reading this guide.
1. Processor: Intel Core i5 12400F
For this build, we are going for the Intel Core i5 12400F which is a great processor for this build. It comes with 6 P-cores with 12 threads and an 18MB cache. We are going to be using the stock cooler as it is plenty enough but you can use any cooler. But make sure it supports the new LGA 1700 socket or comes with an LGA 1700 bracket.
Technical Details:
| | |
| --- | --- |
| Cores/Threads | 6 Cores 12 Threads |
| Frequency/Clock speed | Base 2.50 GHz Max Boost 4.40 GHz |
| Socket Type | LGA 1700 |
| Ram Type | DDR4 / DDR5 |
| Cache Memory (L3) | 18 Mb |
Buy on Amazon
2. Motherboard: MSI H610M-B DDR4
MSI H610M-B DDR4 is a decent motherboard for the price. It has almost everything you need. It is a micro-atx motherboard with a dual-channel RAM configuration, M.2 drive, and 1 Gigabit LAN port. The rear panel also includes 4 x USB 3.2 Gen1 (5Gb/s) Type-A ports and 7.1 HD Audio with Audio Boost. Note that it is an entry-level board so it doesn't come with Bluetooth or WiFi. You will need to get separate dongles for them.
Buy on Amazon
3. RAM: XPG ADATA SPECTRIX D60G RGB 16GB (2x8GB) DDR4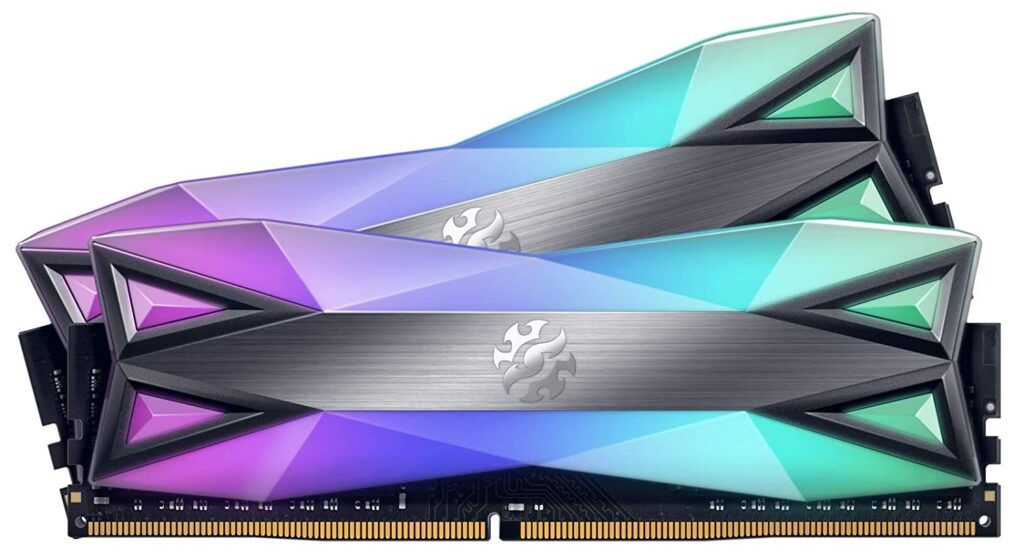 For the RAM we are going to use XPG ADATA SPECTRIX D60G DDR4 RGB 16GB (2x8GB). The XPG SPECTRIX D60G DDR4 memory features a unique dual RGB light strip design. Each stick is 8GB. We will be using 2 sticks of 16GB RAM in the dual-channel configuration for better performance. it sports a wide frequency range from 3000-4133MHz and supports Intel XMP 2.0 profiles for easy overclocking.
Buy on Amazon
4. GPU: NNO3D GEFORCE RTX 3050 Twin X2 8GB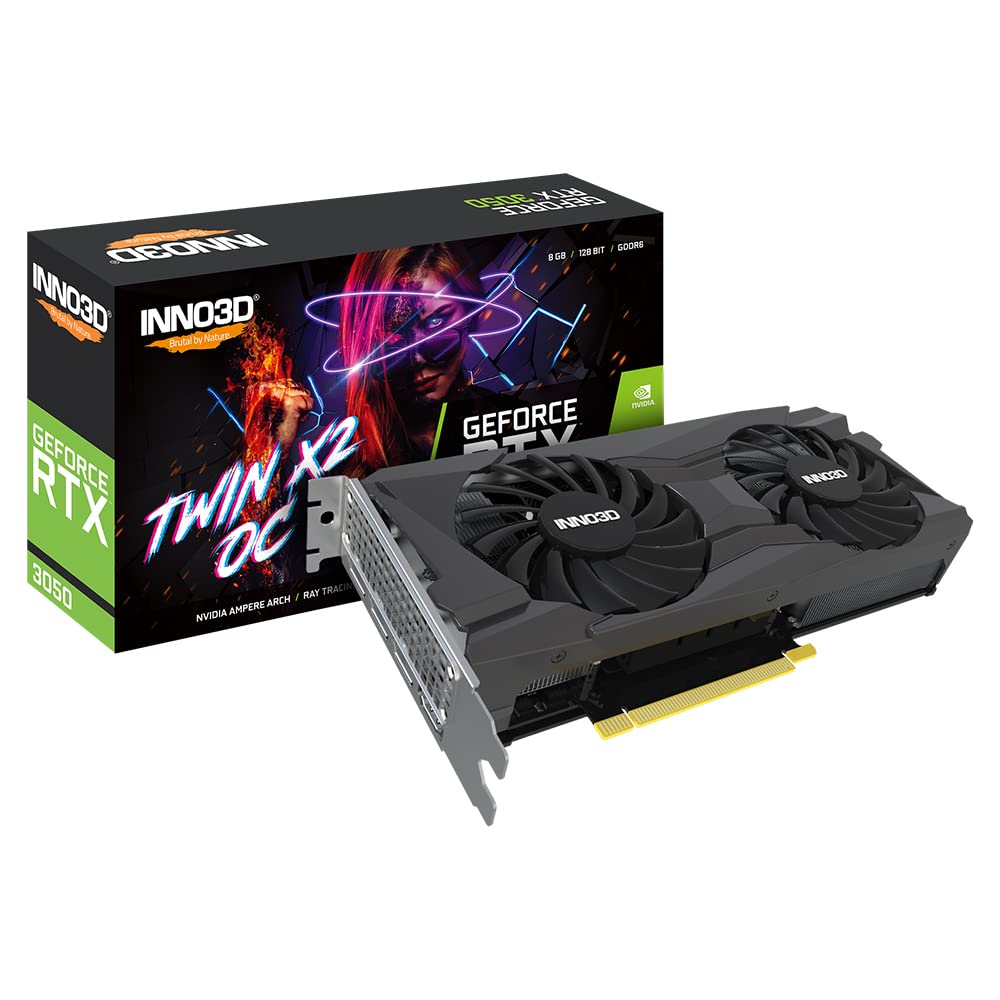 As for the GPU, we are using INNO3D GEFORCE RTX 3050 Twin X2 OC 8GB. Ideally, for this price, we would aim for a 3050 Ti or even a 3060 but at the time of writing this guide, this was the best we could find for the budget. Nevertheless, this is still an excellent card with 8GB VRAM. It has 2560 CUDA cores with 1552 MHz Base GPU Base Clock Speed and 1830 MHz Boost GPU Boost Clock.
Buy on Amazon
5. PSU: Cooler Master MWE 550
For the PSU, we will need a 550W power supply. We recommend the Cooler Master MWE 550 but you can use any power supply of your choice though it is highly recommended to go for a good power supply.
Buy on Amazon
6. SSD: GIGABYTE NVME 256GB M.2
Now, to improve the overall performance of our pc and better boot speeds, we are going to use an NVME SSD. As our motherboard supports m.2 drive, we can take advantage of that by putting a nvme SSD. The NVME drives are much faster than regular hard drives. Though if you are on a tight budget, you can always go for a SATA III SSD but an SSD or an NVME is highly recommended.
Buy on Amazon
7. Hard Drive: Western Digital WD10EZEX Blue 1 TB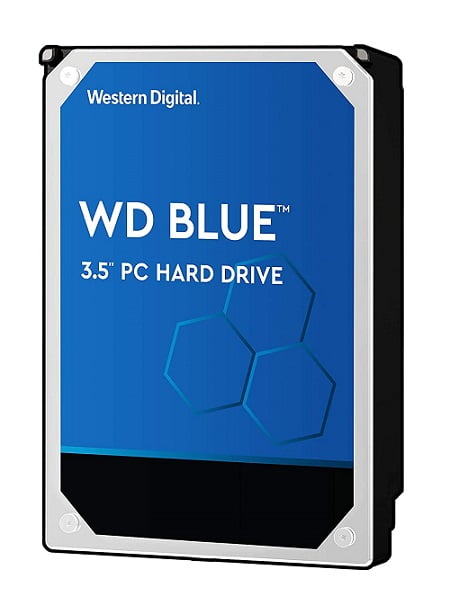 Now to store all the games and movies, we are definitely gonna need a big hard disk. This is a 1TB WD Blue hard drive. You can use any capacity hard drive you like but make sure to check the read/write speeds.
Buy 1TB Hard Drive
8. Cabinet: Ant Esports ICE-511MT Mid Tower
Cabinets are personal preferences. You can use any cabinet of your choice and budget that suits you. However, for this build, we have chosen the Ant Esports ICE-511MT which is a great mid-tower cabinet. It comes with 4 x 120mm ARGB fans. It supports E-ATX, ATX, Micro-ATX, and Mini-ITX Motherboard with Sliding Tempered Glass Side Panel. it can also take up to a 360mm radiator.
Buy case
The price of the build comes to around 77,500 rupees at the time of writing this build guide. We hope you like our PC Build guide. If you have any suggestions/questions, feel free to contact us by visiting our contact page or you can email us at contact@reviewradar.in Happy Gaming!