Tech News #1 – June 1, 2020
1. Jio offering 2GB daily data to few users
Jio is reportedly giving free 2GB daily data to a few of their customers. The validity is till the existing plan's validity. The company has rolled out a similar surprise even before quite a few times and no wonder they are doing it again. Well, if you are a Jio user then do check if you got the same for free in your MyJio app.
2. Xiaomi to Launch Its Laptop in India soon
Manu Kumar Jain officially announced the launched date of India's first Mi Notebook. The Mi Notebook will be launching on June 11 which is pretty soon and the laptop is going to be India exclusive. The photo doesn't reveal much but it's sure that the laptop is going to be very thin with thin bezels around the display.
Also Checkout best laptops under 50k
3. Windows to block the latest update on many devices.
Microsoft released the latest May 2020 update a week back but Microsoft is preventing many devices to update. However the update was released a week back, there are still some issues and bugs which are left to be fixed. Microsoft has acknowledged them and they are working on fixing those issues.
3. Redmi K30 Pro and K30 Pro Zoom listed online.
Redmi K30 Pro and K30 Pro Zoom edition were listed on the Bluetooth SIG certification. Chances are both the smartphones will soon launch in India. Both the phones are featured to have super Amoled notch-less displays with Snapdragon 865 processor. However, these are leaks and will have to wait until the smartphones are launched.
4. Poco X2 Price Increased
The Price of the Poco X2 smartphone is increased by 500 rs! After the GST, they increased the price of smartphones by 1000 rupees. But now they have again increased the price of all the variants by 500 rs. The base variant (6 + 64) will be available for 17,499 rs, 6 + 128 will be available for 18,499 rs and the 8 + 256 will be available for 20,999 rs.
5. Remove China Apps popularity
Remove China Apps is a free app on PlayStore and it's been only a few days and now has crossed 1 million+ downloads. The app is very basic and it scans your phone and tells you which china apps are installed in your phone and optionally you can remove all those apps.
Also read: Best RTX PC Build
6. Google delays Android 11 launch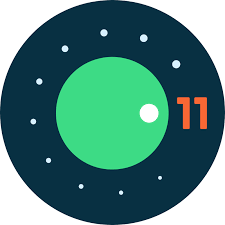 Google was going to launch the new version the Android 11 but due to the current situations, they have postponed the launch saying "Now is not the time to celebrate".
There is no official announcement on when it's going to launch but they will hold an online event and it will be streamed on their website.