Tech News #8 – June 8, 2020
1. Nokia 5310 Phone Teased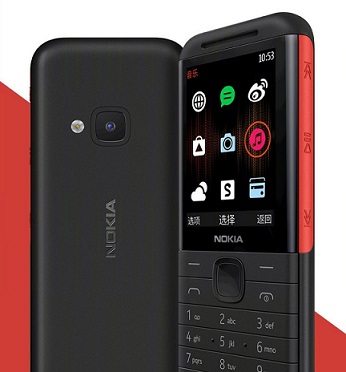 Nokia has started teasing a new feature phone the Nokia 5310. The phone will have dual front facing speakers with dedicated music buttons on the side, a 2.4″ TFT display, a 0.2 MP camera, and a 1200 mAh battery. The device is expected to launch soon in India.
2. OnePlus To Launch New TVs in India.
OnePlus is going to launch 2 new TVs in India. The first TV is expected to be priced below 20k and the second one will be priced below 40k. The date has been confirmed by OnePlus and it is going to be on July 2nd.
3. Jio Rs. 5,683.50 Crores Investment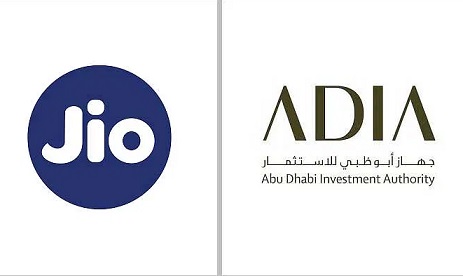 Abu Dhabi Investment Authority will be buying 1.16% of Jio's stakes of worth Rs. 5,683.50 Crores. Jio has confirmed that ADIA will be investing in Jio's platform which includes Jio's Infocomm and also its music and video streaming platforms.
4. OnePlus Z specs leaked.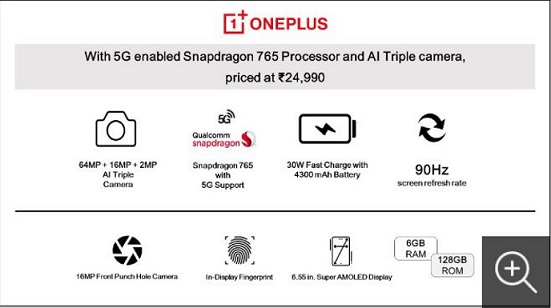 OnePlus did a survey in which they asked people if they would buy a OnePlus phone with these specs and the mentioned price.
The specs include triple camera setup, Snapdragon 765 processor, 30W fast charging with 4300 mAh battery, 6,55″ Super AMOLED display with 90Hz refresh rate, and an in-display fingerprint scanner. It can be assumed that these can be the specs and price of the rumored OnePlus Z smartphone.
5. Visionox's under-display camera solution and display mass production
Visionox is a very popular display manufacturer in China. Visionox has revealed its display that can allow the camera to hide under the display and still capture photos.
Viosonox stated that they are soon going to start the mass production of this display which will allow phone manufacturers to make bezel-less phones with no notches.