Well you only have a budget of just 500 rupees and you want to buy something cool that enhances the experience with your smartphone? Accessories are the things that can be attached to your smartphone to make it more useful. Well we have created a list of similar smartphone accessories that you can buy under 500 rupees that will be very useful and will also enhance the experience with your smartphone.
Also checkout best smart bands under 3000 rs
Which are the best smartphone accessories?
Pubg trigger with fan
boat earphones
phone tripod
camera lenses
ring light
otg pen drive
wireless touchpad keyboard
How do you find best smartphone accessories?
Clearly with some research and surfing trough the web, we came across some unique accessories for smartphones that won't break your bank. These are clearly some accessories that you should have which will enhance your smartphone interaction. See our detailed list of some of the unique smartphone accessories.
1. BeesClover Smartphone Game Trigger With Cooling Fan
Triggers!! A great way to start this list. Well, there are may triggers out there in the market with lower price than this one. But what is so special about this trigger is that it has a built-in cooling fan and a grip. We all know how annoying it is when our phone hits up and our game starts to lag because of cpu getting hot. Well the fan helps to cool down the phone and the grips helps you to give a comfortable fit so no one can snatch our your phone while you are playing. You can also adjust the length of the trigger according to the size of your phone. Overall, a cool little trigger that is definitely worth a look.
Buy on Amazon
2. boAt BassHeads 225 earphones
Second in our list we have one of the best earphones the boAt BassHeads 225. They are in-ear style wired headphones and if you are a guy that loves heavy bass and crystal clear music, then this one's for you. It is usually around 499 to 599 rupees. It offers a very comfortable feel. The earphones are constructed from metal and the wire is a flat style and it is tangle-free. with inline microphone. The headphone jack is gold plated. Tt has offers a 10mm driver and packs a lot of bass. At just 18.1g these earphones are very light-weight and comfortable to wear even for longer period of time. It comes in lot of colors, different sized ear tips. The earphones fit very well in the ears and offers passive noise cancellation. Overall great sound quality at this price.
Buy on Amazon
3. Metors 3110 Portable and Foldable Tripod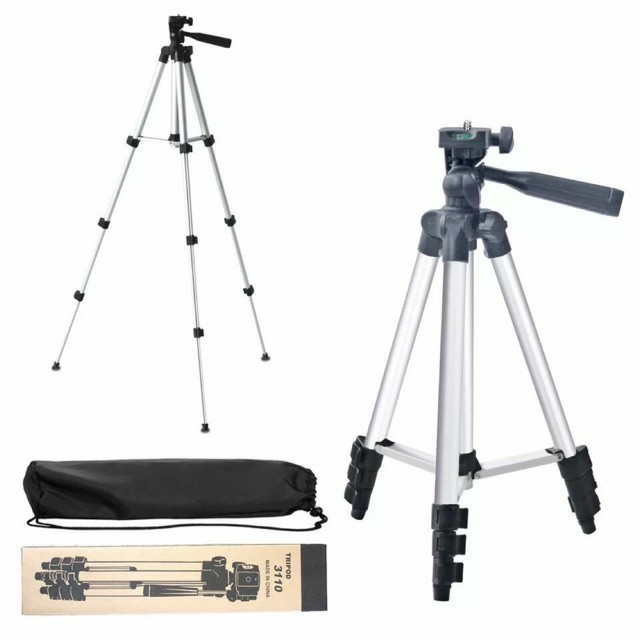 Third in our list is a tripod for smartphones. Now if you are a mobile photographer and you love to take pictures or record videos from your smartphone, then this might be a perfect tripod to begin. This tripod is very light and portable and is compatible with almost every smartphone. It also comes with a clip to hold your smartphone. You can also attach light-weight SLRs in the tripod if you wish. It can extend upto 41 inches. The weight of the tripod is just 358 grams so you will be able to carry it wherever you go. An awesome tripod to checkout.
Buy on Amazon
4. Smartphone Camera Lenses
Another awesome product for all the mobile photographers wanting to give an amazing perspective at the photos they capture. Now a days many smartphones have multiple cameras at their back but not everyone can buy those lenses packed smartphones. An alternate and cheap way to do is by using these lenses. This package comes with 3 lenses! Macro lens allows you to get very close to your objects by getting your camera's focus very near to it. A wide angle lens allows you to shoot larger range of the scenery. A Fish eye lens can capture 180 degree field of view. It comes with a clip to attach the lenses to your smartphone. The lenses can be used with both front and back cameras of the phone.
Buy on Amazon
>
Checkout our list on Best 4K smart TVs under 50000
5. Selfie Ring Light
A nice little accessory for all the selfie lover out there. Here's a powerful LED light ring that can be very useful when you want to take selfies at night or in dark environments. It can be also used as a portable flash light. It has 36 built-in small and powerful LEDs. It comes with 3 different modes of brightness level so you can use any mode based on the dark environment. It's very simple to use. The light ring can be charged when it runs out of power. Juts attach the ring to your smartphone and its ready to use. At just 31.8 grams, this is very light and you can easily carry it in your pocket.
Buy on Amazon
6. SanDisk Ultra Dual 32GB USB 3.0 OTG Pen Drive
Next in our list is a PenDrive from SanDisk. It is one of the best PenDrive you can buy at just 499 rupees. This is a 32GB PenDrive with USB 3.0 support, so you are going to get very fast read and write speeds at 150MBps. It has a USB connector on one side and a micro USB connector on the other side. So if you want to connect it with you phone, you don't have to look for an OTG cable because you can directly plug it in with you smartphone or tablet using th micro USB connector. It comes in a very compact package with almost no weight. A must have PenDrive for you.
Buy on Amazon
7. Teconica Wireless Touchpad Keyboard
This is a very unique accessory from Teconica, a wireless keyboard with a mouse. It can not only used with a smartphone or tablet but it is also compatible with smart TVs, Laptop, PSP and Xbox! It has 78 keys and a touch-pad that functions like a mouse and also supports multi-finger gestures. It charges through USB. It can be used for many purposes like typing, email and even playing games in your smartphone using this. Definitely worth checking out.
Buy on Amazon
In search of a budget wireless bluetooth speaker? Checkout our list of best wireless bluetooth speakers under 2000 rupees
---
There are many more accessories that we will conclude in our future review list. In case you have any queries/suggestions, feel free to message us by visiting our Contact page.